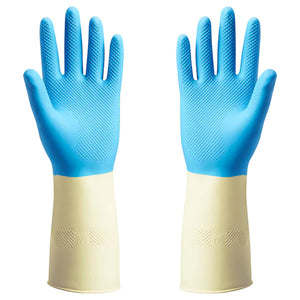 RUBBER GLOVES BLUE M
1 pair.

One size.

Avoid contact with high concentration organic solvents, such as petroleum, since they will damage the product.

Be careful when handling knives and other sharp objects, as they may damage the gloves.

Be careful when using strong acidic or caustic detergents or ammonia, since they may damage the product.