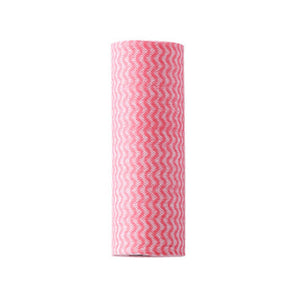 Non
-
Woven Kitchen Towels
 are
washable
,
reusable
, and maintains hygiene. They are a must in every kitchen 
Material - Spunlance Nonwoven / 30% Viscose, 70% Polyester / Blue, Green, Red, Yellow
Product Specification :
Sheet Size : 25cm x 25cm
No of Sheets : 30Initial Diameter of Roll : 6cm ± 2mm
This product has been produced out of a Non Woven material paving way for you to wipe hard surfaces. The product is available in 03 sizes namely 10's pack of 30cm x 30cm, 05's pack of 30cm x 60cm & a Kitchen Towel Roll of 25cm x 25cm with 30 sheets. This product is reusable. Flora Non Woven range is available for you in selected supermarkets, pharmacies and groceries.