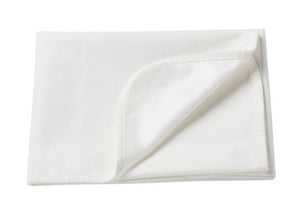 The waterproof backing protects the mattress.

Suitable for both cot and bed.

A real hero when disaster strikes. This plastic-coated protector protects the bed or sofa when it's time to wean off diapers. Made of sustainably sourced cotton and harmless rubber.

Machine  wash, max 60°C, normal process. 

Do not bleach. 

Do not tumble dry. 

Do not iron. 

Do not dry clean. 

Shrinkage 4%.