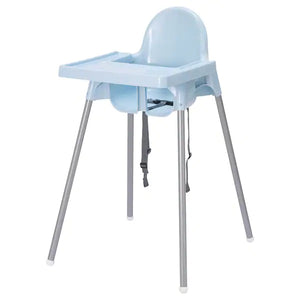 A highchair makes it easier for small children to sit at the same table as adults, which helps them develop social and eating skills.
Easy to disassemble and carry along.
The raised edges prevent spills from landing on the floor.
We know that children's skin is extra sensitive, but not to worry. This product has been tested, approved and is completely free from substances that may harm your child's skin or health.
Safety belt included.
Recommended for ages 0-3 years.
Complies with EN 14988:2017, a requirement specified by the European Committee for Standardisation, Comité Européen de Normalisation (CEN).